Protein
Protein (100% Plant-Based) 480g
% Off
Hurry, there are only -80 item(s) left!
*Buying more than one? Let us know your flavours on checkout*

---
---
Made from carefully selected, premium, plant-based ingredients you'd choose yourself if you had the time, 32Gi Protein has everything you want (and nothing you don't)—all in two delicious scoops.
Our plant-based protein powder serves up 22g-24g of vegan protein per serving. Fuel your body with clean nutrition with a complete amino acid profile.
- FORMULATED with the cleanest, purest Pea and Rice Protein.
- It's really 100% Plant-Based.
- It's completely Vegan-Friendly.
- It contains a full Amino Acid profile.
- Rich in Branched-Chain Amino Acids.
- It contains Steviol.
- It's Kosher & Halaal.
- It comes in 3 delicious flavours, Vanilla, Chocolate and Mocha.
- Chocolate and Mocha made with Real Cocoa.
- Mocha Contains real Coffee
- It's Child-Friendly.
- No artificial sweeteners.
- Compliant with WADA standards.
---
Mix 2 flat-Scoops (30g) with 250ml - 300 ml water or milk.
---
---
Formulated with a clinical proven immune boosting ingredient WELLMUNE®.
WELLMUNE® has a clinically proven ability to help athletes stay healthy, so they can train more effectively. This unique immune-supporting ingredient triggers human immune defences, that have evolved over thousands of years to protect the body.
How exactly does WELLMUNE® work?

Watch this video…
---
Chocolate Amino Acid Profile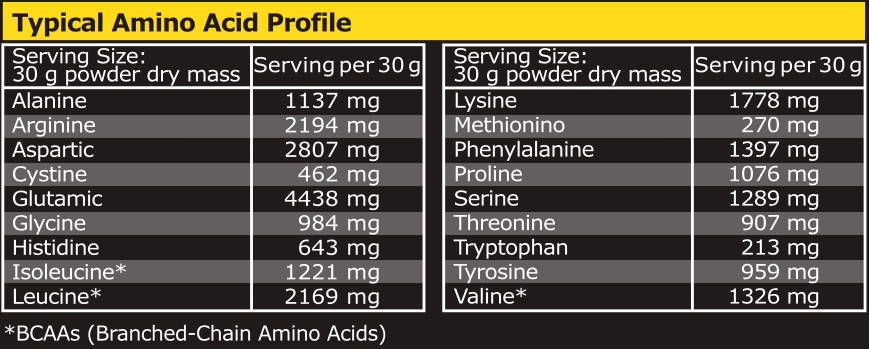 ---

---
Vanilla Amino Acid Profile

---
Chocolate Nutritional Info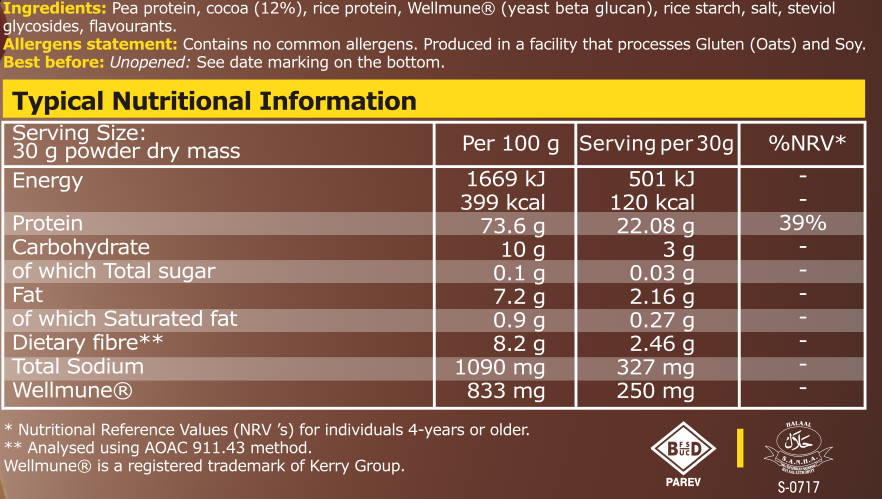 ---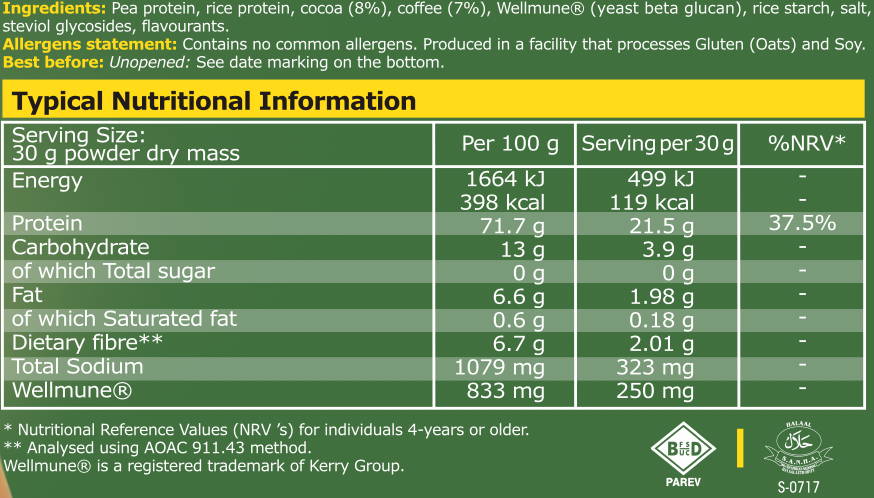 ---
*Buying more...", "name": "Protein (100% Plant-Based) 480g", "image": "//cdn.shopify.com/s/files/1/0069/1483/4489/products/1-minjpg_480x.jpg?v=1584948312", "offers": { "@type": "Offer", "availability": "http://schema.org/InStock", "price": "399.95", "priceCurrency": "ZAR" } }